All Coupons
Social Warfare Coupon
Can you imagine a WordPress blog without a social share button? Well, I can't! There are so many plugins are available out there which will help you to add a social sharing button to your WordPress blog. But, choosing a lightweight one will help you to increase social shares!
For our users, we recommend the Social Warfare plugin as the best WordPress social sharing plugin! We were using this on our projects for a long time (before moving to custom sharing buttons). Also, we have recommended this beast to so many folks and they are always happy with their purchase!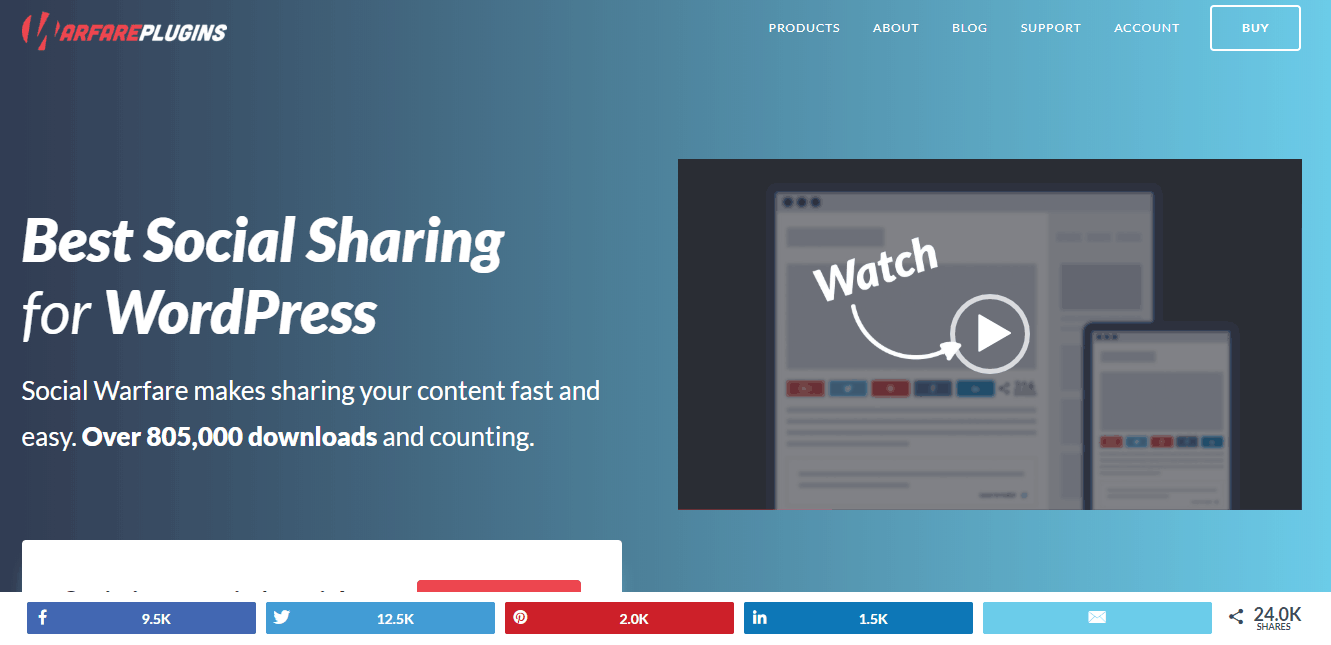 Social Warfare
Social Warfare is a freemium WordPress social sharing plugin. The free version is available through the WordPress plugins repository (Social Warfare Lite) which got some limits in the sharing options and features. While you running a small personal blog, the free version plugin is good enough.
Right now, the plugin got more than 60,000 active installations.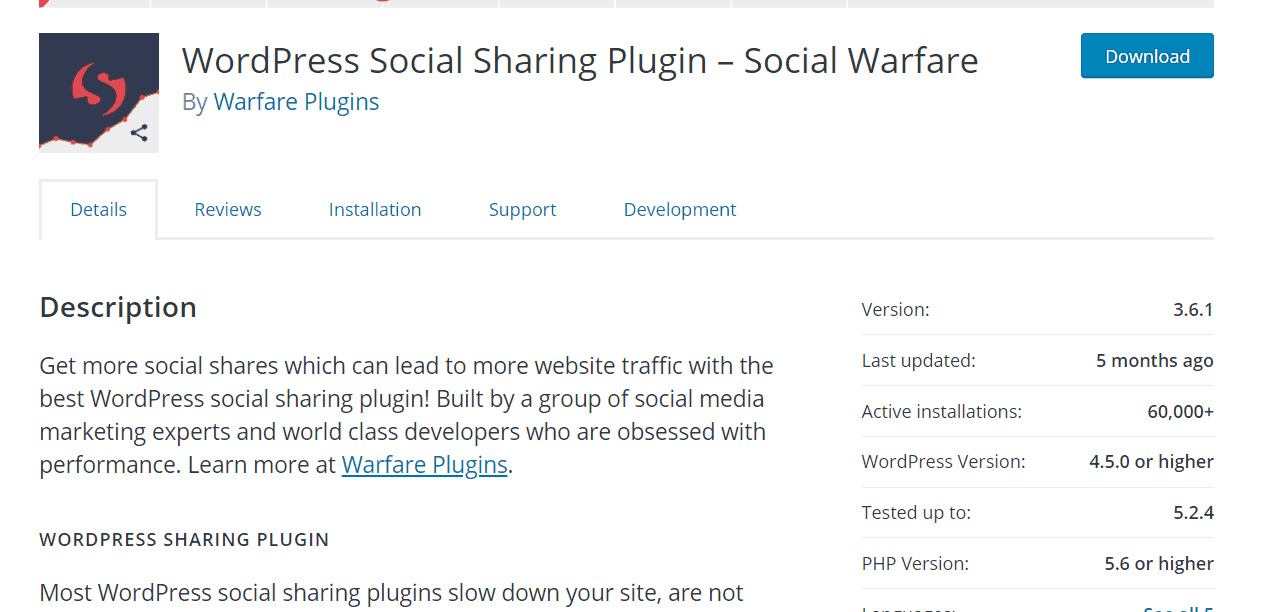 This clearly tells that we are going to try one of the recommended, popular WordPress sharing plugins in the market.
But, when you handling a large blog with lots of readers or a business website, you might want to consider purchasing the premium version of Social Warfare.
Here, we are going to show you a Social Warfare coupon that can be applied to the premium plans!
How To Get Social Warfare Coupon
First of all, go to Social Warfare.
The coupon will get applied automatically.
Then, go to the products section.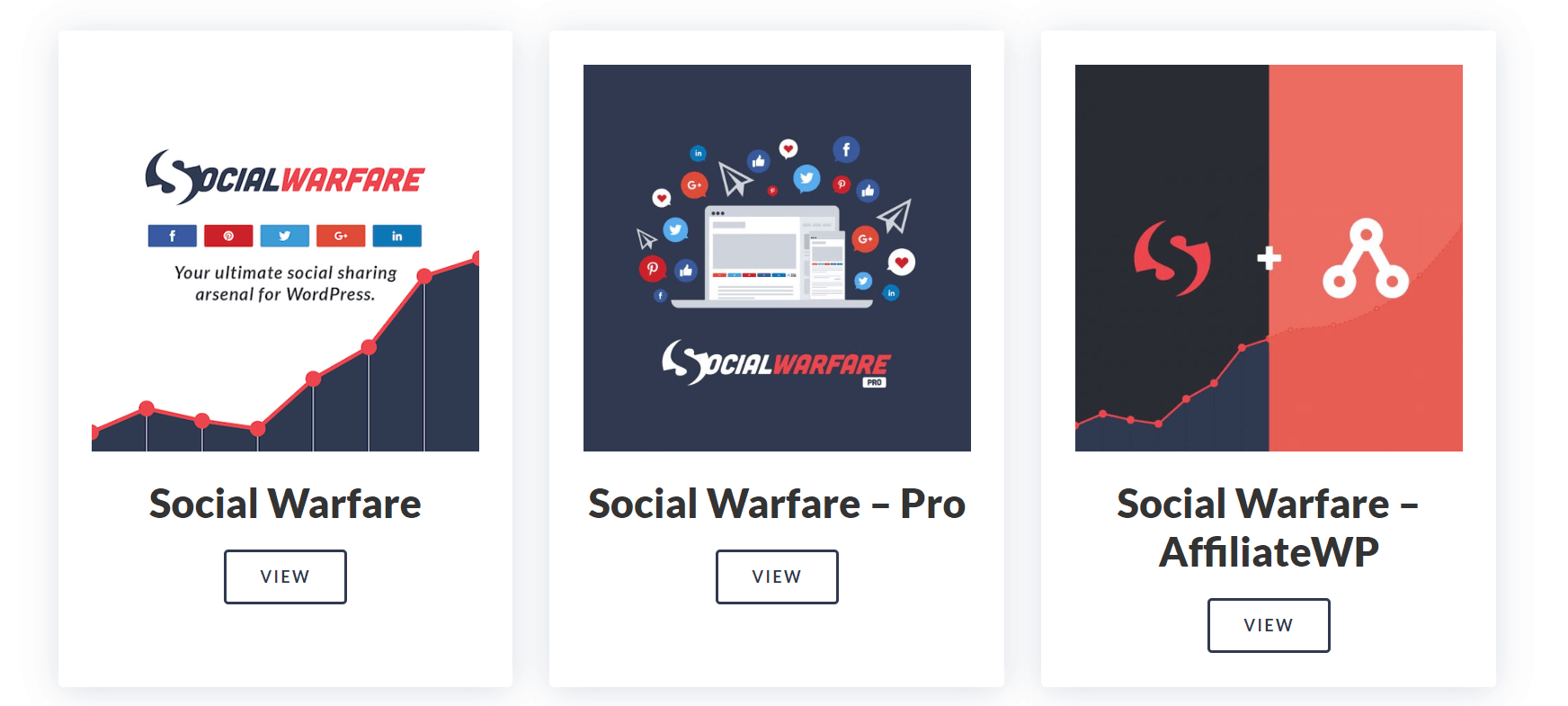 You could see Social Warfare Pro there. Select that one and it will redirect you to the specific- product page.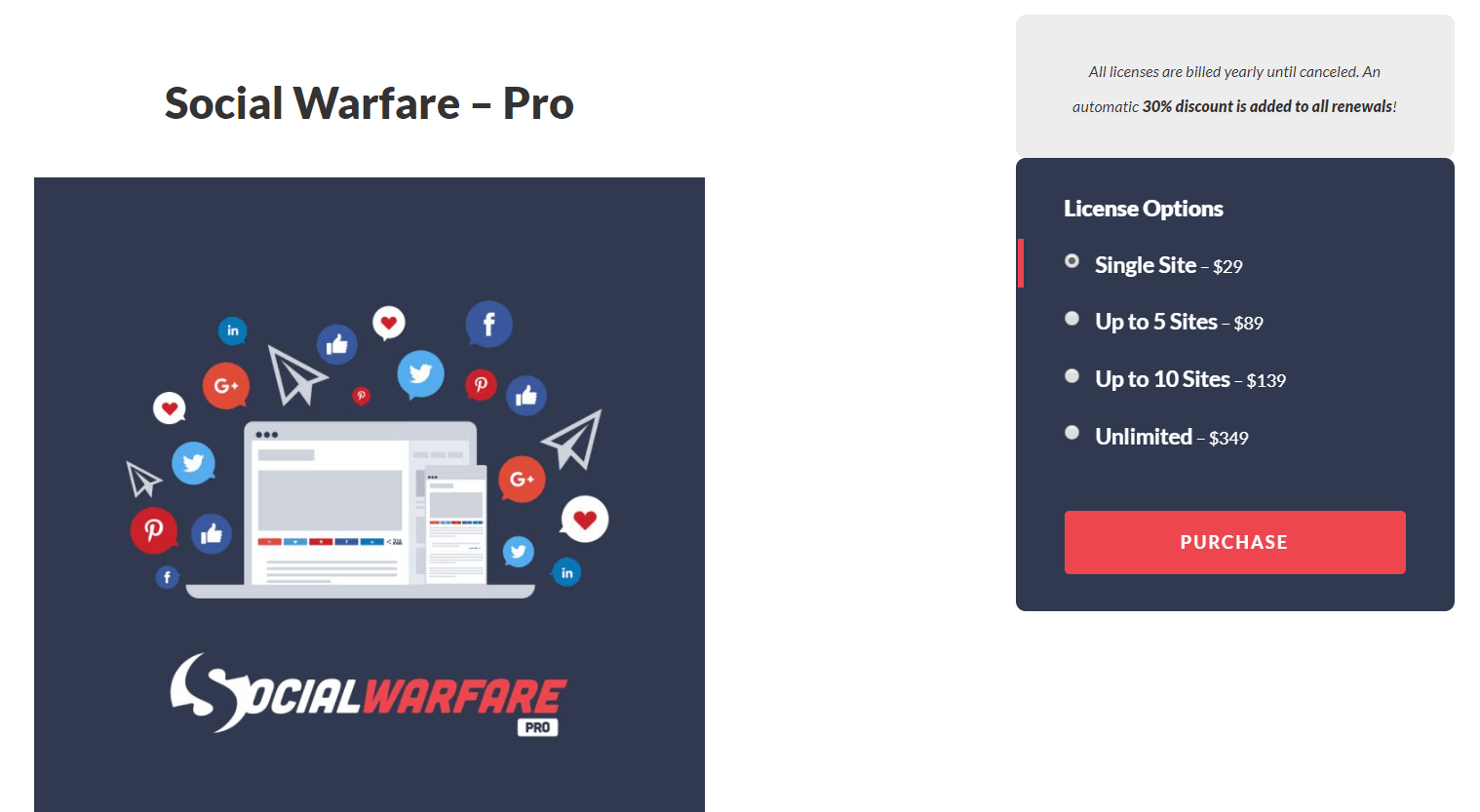 And right now, you could see 4 premium pricing options.
Single Website License – $29 a Year.
Five Websites License – $89 a Year.
Ten Websites License – $139 a Year.
Unlimited Websites License – $349 a Year.
Choose a plan according to your use. If you have only one website, you need a single site license. If you represent any web designing agency who will design WordPress websites for clients, you might want to choose the unlimited licensing option.
Add the product to your cart and you will be redirected to the checkout page.
If you already have an account, you can sign in to it, complete the purchase. When you don't have one, you will see the option for creating a new account on the website.
2 payment methods are available.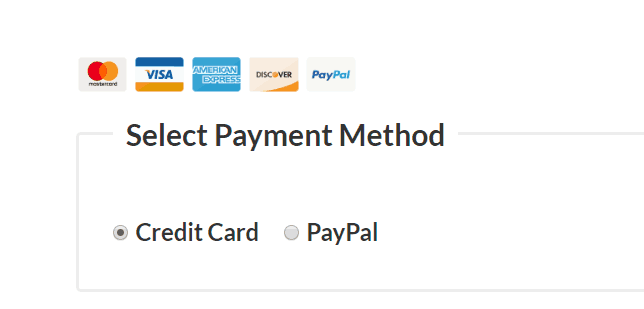 Once you complete the purchase, you will get the confirmation in your email address. After that, you can log in to your Social Warfare account, download the latest version of Social Warfare premium.
A license key id required to activate the copy of your plugin. And that's how you can get plugin updates.
This is how you can get maximum discount on Social Warfare premium plans!
By using our unique coupon, you will get a discount of up to 80%, in some cases!
We hope you found this Social Warfare coupon helpful and enjoyed the read. If you did, please consider sharing this coupon with your friends and fellow bloggers on social media. For more related posts, you may want to check out our deals section.
Social Warfare
Features

Performance

Support

Ease of Use

Pricing
Summary
Social Warfare is one of the best WordPress plugins for social sharing buttons. In this post, we are going to add a social warfare coupon which will help you to get 80% discount on every premium plans!
Pros
Easy to Use.
Speed Optimized.
Great Support.