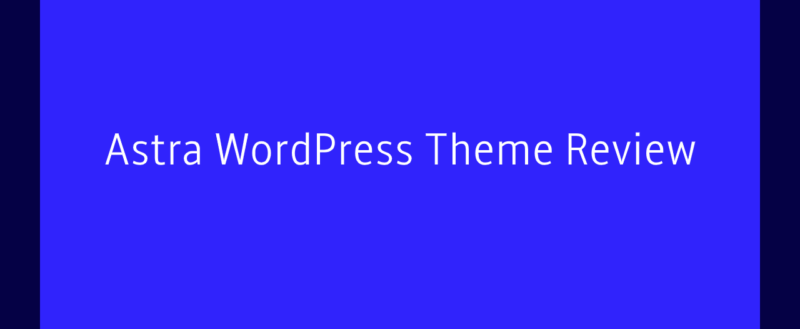 You can find thousands of free and premium WooCommerce WordPress themes on the internet. Well, while you choose one for your online shop, check for the customer reviews, ratings, etc.
A 1-second delay in your website loading time could affect your entire business sales, conversions, etc. Anyway, if you would like to get a WordPress theme that's optimized for speed and performance, we have got you covered. In this article, we are going to share a WordPress theme called Astra.
You can read the complete Astra WordPress theme review from here.
Astra WordPress Theme Review (Everything Inside)
Astra is one of the popular WordPress themes on the internet. It is created by the same folks behind WP Portfolio, Schema Pro, Convert Pro, etc. It's a freemium product.
It means a free version theme is available in the WordPress theme repository.
More than 700,000 websites are using this beautiful theme on their blog. The premium version is better than the free one. It is also used on hundreds of thousands of blogs worldwide.
Free vs. Premium
As I said, the free version got some limits.
When you need to run a personal blog or if you are a pure beginner, the Lite version is good enough. It comes with features like:
Layout.
Header Customization.
Footer Customization.
Breadcrumbs.
Limited Color Customization.
Limited Typography Customization.
Etc.
If you choose the premium version, you will get all the features you need to run a business website.
Astra Premium Features
Let's have a look at the features of the Astra WordPress theme.
WooCommerce Ready Theme
We don't recommend using any heavy or bulky WordPress theme on your online shop. There are hundreds of WooCommerce themes are available in the ThemeForest marketplace and other premium theme clubs.
The thing is, most of them come with massive codes. It can slow your website down. Well, here's a WooCommerce theme that doesn't slow your site down or affect the conversions.
If you have a WordPress theme that is optimized for speed, probably you can increase the number of sales, thus the overall revenue of your online shop. On top of that, Astra comes with so many customization opportunities. Without writing a single line of code, you will be able to make changes to your online shop.
For extending the functionality of your store, you might be using WooCommerce extensions and some plugins that will help you with the store customizations. In this case, the Astra will seamlessly integrate with all those WooCommerce optimized plugins. There won't be any conflict or anything.
Also, while you accept payments, you need to make sure that your theme is secure. Astra is super safe and comes with a stable code. It will not create any issues in your shop. We won't recommend using Nulled WordPress themes on your online shop. It will create security issues.
SEO Optimized
We all need to rank our website in the top position of search results.
And there are SEO plugins available for helping us in on-page SEO optimization. But, choosing a theme that's SEO optimized will also help us to rank better in the search engines. Astra comes with everything that will help you with search engine optimization.
Also, the team got integrated Schema markups to the core, and the search engines will understand your content better now.
We will always recommend using an SEO plugin along with these features.
Performance Optimized
I have already told you that Astra is optimized for speed. Now, let's see that is correct.
Using the popular speed testing tool GTmetrix, we are going to test a dummy WordPress website that's running on the Astra WordPress theme. So from the pre-made templates, we have chosen the demo labeled Organic Store.
And in our speed test, the website got loaded in 1.5 seconds!
The page has too many images. And the website is not using a WordPress caching plugin or WordPress image optimization plugin like ShortPixel. If they have optimized it properly, you can score better.
However, without a caching plugin or additional optimizations, this is a high score.
Multilingual Ready
If you are planning to target international customers using your online shop, you probably want to consider translating your website to different languages. It will probably help you to get more customers, sales, and profit. Thankfully, the Astra WordPress theme is translation ready.
Both free and premium WordPress themes can be translated into different languages.
All you need is a WordPress translation plugin like Weglot or something. There won't be any issues in translating these blog posts, product pages. You can do it without any problems.
Child Theme Available
We will not recommend modifying the theme's core files. Because when the theme gets updated, the old data will get overridden with the new ones. So, the changes will be lost. Astra got a child theme. You can install it, configure it as you like.
So, there won't be any issues with the core updating. You won't lose the customization.
Customizer Friendly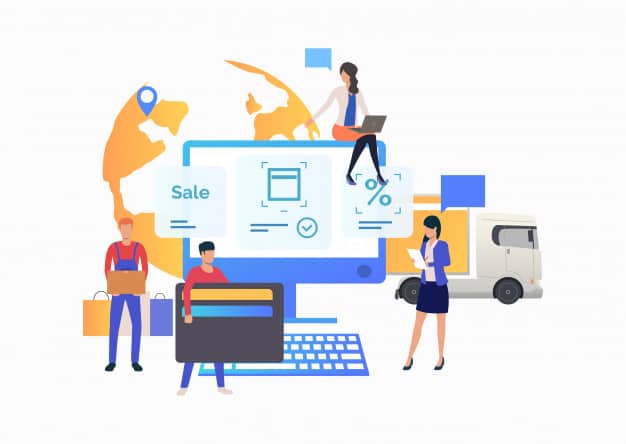 Without writing a single line of code, we will be able to make most changes from the WordPress customizer.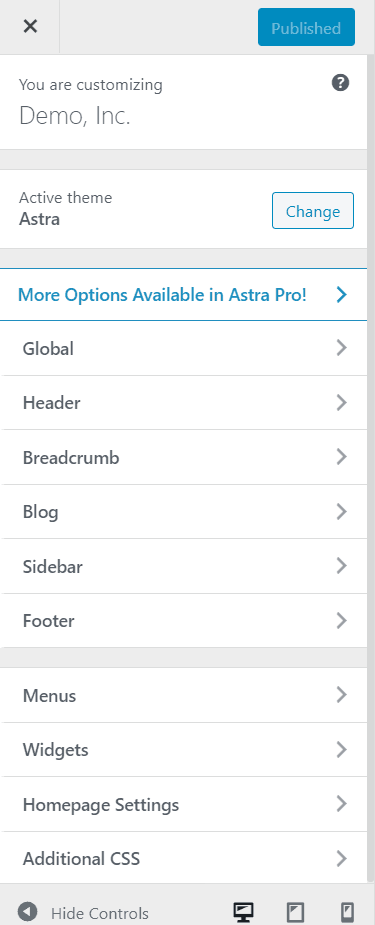 As I mentioned, the free version theme got some limitations in the customization. If you have upgraded it to the Premium version, you will get a better customization opportunity. You will be able to customize the
Header.
Breadcrumb.
Blog.
Sidebar,
Footer.
Menus.
Widgets.
Etc.
All the changes you made on the page will be reflected in the right side of the screen (in the preview window). If the customization is excellent, save the changes.
Updates
Regular updates are essential for every WordPress products. It will make the theme/ plugin stable, secure, and free from any bugs. Thankfully, the folks from Astra WordPress theme will update the WordPress theme regularly.
They will fix every existing bug, make the theme reliable and secure, add more awesome features, etc. in the newest version. Once you got activated the premium version theme on your blog, you will be able to update it right from your WordPress updates page.
Safe and easy.
You won't lose any customizations made on the website. It will remain the same once the update got processed.
Best Support Team
The Astra WordPress theme has the best support team in the market. Once you got purchased their premium plan, you will get priority support from the group. Astra Lite version users indeed have low priority in support.
Plus, the Lite version users need to open a new topic in the WordPress theme's support forum. And once you got opened it, one of their support team will get back to you.
Support provided to the premium users is via the ticketing system. All you need to do is, log in to your Astra account, go to the support section, and raise a support ticket. Once you have done that, the support team will respond to your query.
On top of that, the team has a huge section for the Astra WordPress theme documentation.
You can search those sections for help. Also, if you can't find any helpful articles there, you might want to consider contacting the support staff. They will help you personally to figure out your issue.
Pricing
Astra got mainly two pricing options. You can get the theme for a yearly contract or a lifetime contact. The annual contract would look like:
Astra Pro – $47.
Mini Agency Bundle – $169.
Agency Bundle – $249.
In this plan, you will get access to all their features. But, every year, you might want to consider renewing the license. And that's how you can keep the theme updated and get support from the Astra support staff.
On the other hand, the lifetime plan is best for developers, bloggers, and businesses who will design WordPress websites for clients. The price of lifetime packages are:
Astra Pro – $249.
Mini Agency Bundle – $499.
Agency Bundle – $699.
If you compare both scenarios, you will feel like the lifetime plan is a little expensive. But it's worth it if you need it. So, choose a plan according to your use. In every scenario, you will get all Astra premium features.
But, there will be limitations in the starter templates.
Anyway, with any WordPress page builder plugin, you will be able to make custom page designs.
Also, the Astra WordPress theme comes with a 30-days money-back guarantee. So, you are safe to try their product.
Get Started With Astra
Get the premium version of the Astra WordPress theme from below.
We hope you found this article interesting and enjoyed our Astra WordPress theme review. If you did, please consider sharing this post with your friends and fellow bloggers on social media. You can always check out our blog for more awesome topics.