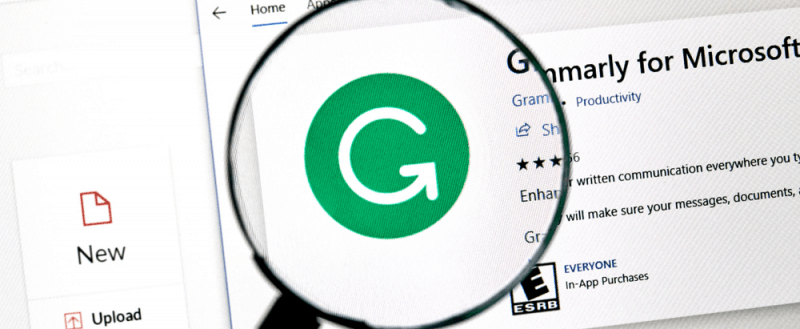 Are you a blogger or content writer? Then you must consider improving your writing skills. There are so many beginners are starting a blog and we are happy to see that. But when writing content, you need to be careful. People are coming from different countries to your blog.
If your spelling, grammar is not good probably this will affect your website's ranking and user experience. Thankfully, there's a tool available for us to check the spelling and grammar mistakes of our website called Grammarly.
In this post, we are going to show you the complete Grammarly review for you! I am pretty sure that, from this Grammarly review, you will find almost your answers about the software.
While writing on our blogs like Sreehari P Raju, we are always using this tool!
Grammarly Review: Why Grammarly Matters?
With Grammarly, you can write with confidence. There are a million folks are using this software for improving their writing skills! It will help you to write professional emails, write blog posts, create Quora answers, write almost everything online without spelling or grammar mistakes.
Here's a sample video intro of the software:
There are so many writing assistant software are available like Ginger. But, we love Grammarly! It's #1 on the list.
Is Grammarly Free?
Grammarly is a freemium tool for bloggers and content writers. This means they have a free plan and also premium plans available. The free plan is free for a lifetime. If you are a pure beginner in blogging, the free version plan is you need.
For better and advanced options, you can choose the premium plan. There are more than 300+ checks are available which will help you to make your content best in the market!
Is There Any WordPress Plugin Available?
No.
Grammarly is not a WordPress plugin. It's a service. You can use their service by adding the Grammarly extension to your Google Chrome browser, using the Grammarly Android application or using the MS Office add-on. There are so many folks searched for the Grammarly WordPress plugin.
There's no such thing!
How Does Editing Work?
All you need to do is, write, write, write.
Grammarly will show you all the mistakes in the content by adding a red underline. Here's an example of a typical spelling mistake.
and here's one with a grammar mistake:
For editing this, all you need to do is, take your mouse over the error, it will show you the correct grammar or spelling. Just click on the correct grammar or spelling then you are good to go!
No additional steps. Everything can be done from your post editor!
Detailed Insights!
Once a week, they will send us an insight into your writing. This will get in your registered email address.
Pricing
The Grammarly premium pricing is simple and clear.
At this time of writing, they are offering 3 premium plans.
Monthly – $29.95 a Month.
Quarterly – $19.98 a Month.
Annually – $11.66 a Month.
So the choice is up to you!
Grammarly Coupon
Sadly, there are no dedicated Grammarly coupons are available. But, you can still save some money from them. All you need to do is, simply sign up for an annual billing plan.
By that, you can save some money on the purchase!
Conclusion
Alright. Now, you know the complete features of the Grammarly software. It's a recommended tool for bloggers and content writers. Don't think twice. For using the free version tool, you don't need to enter your personal information or credit card information. You can get started with an email address!
Give a try!
Our Review
In our experience with the Grammarly editing tool, we have found the software as the best in the market. We are using their software on our systems, Android devices to make our content better. So, we will give you 5 stars out of 5 for Grammarly!
Get Started With Grammarly
You can get started with Grammarly from below.
if you are a complete beginner, you just need to sign up for the free version plan.
We hope you found this Grammarly review helpful and enjoyed the read. If you did, please consider sharing this post with your friends and fellow bloggers on social media. If you haven't started a blog yet and looking for web hosting, we recommend you GreenGeeks.
Our GreenGeeks web hosting review will tell you more about it!
Grammarly
Name: Grammarly Spell Check
Description: Grammarly is a freemium software for proofreading the content and spell check. If you are a guy who writes a lot, you must take a look into this review and the Grammarly software!
Currency: USD
Operating System: Windows
Application Category: Writing
Features

Performance

Support

Ease of Use

Pricing
Summary
Grammarly is one of the must-need tools for bloggers and content writers. It will help you to improve your writing skills by pointing out the errors in your content. Thankfully, Grammarly is a freemium tool!