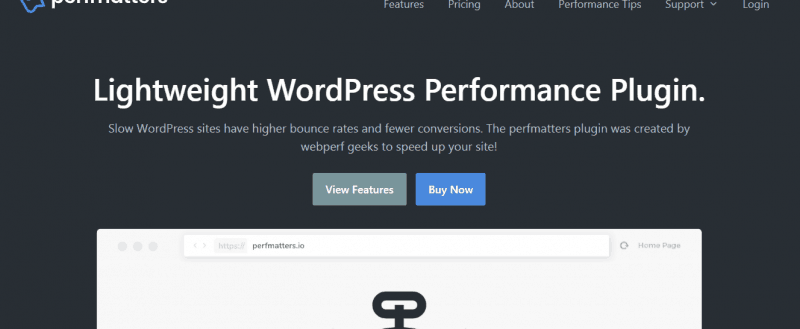 Is your website optimized for speed? By using a caching plugin like WP Rocket and a CDN, you can make it faster. Well, if you still want to make your website faster and some kind of hack-proof, we have got you covered! In this post, we are going to show you a plugin called perfmatters.
In this post, we are going to share the complete perfmatters review for you!
perfmatters Review
perfmatters is created by the same guys who developed the WP Coupons plugin – woorkup. And perfmatters is the most lightweight plugin available out there for performance optimization. On top of your WordPress caching plugin and CDN, use this plugin. It will help in speed optimization.
Installation and Activation
Installing the plugin is pretty simple. You can upload the downloaded plugin file to your WordPress admin page. Simply install it.
Once the plugin got installed, simply activate it.
Under WordPress settings, you can see the plugin's settings!
perfmatters Features
Before purchasing the plugin, you need to know the complete features of the plugin. Well, we have got you covered! Below, we will share all features of perfmatters WordPress plugin.
Optimized For Speed
The coding is perfect. Thankfully, the plugin will not create additional HTTP requests. But, it will help you to get rid of additional HTTP requests and make your website faster than normal. All you need to do is, disable the features you are not using or don't want in your blog.
The team got optimized the Woorkup website with this perfmatters plugin. Also, tested the speed using the Pingdom tool.
Impressive isn't it? The website is built with GeneratePress.
Lightweight
The plugin won't load on the website's front end. So, your website visitors won't get affected. The plugin will only load in the back end (wp-admin) of the blog and will only add 60KB to your size.
License Verification
We recommend you update the plugin latest version when there's one available. For enabling automatic updates, you need to enter a valid license key.
After entering a valid license key, you can update the plugin in a single click.
Performance Options
Brian and his brother added so many performances and security features in his plugin. Some of them are below.
Disable Emojis.
Disable Embeds.
Remove Query Strings.
Disable XML-RPC.
Remove jQuery Migrate.
Hide WP Version.
Remove RSD Link.
Remove Shortlink.
Disable RSS Feed.
AutoSave Interval.
Disable Post Revisions.
etc…
WooCommerce Optimization
With WordPress and WooCommerce plugin, we can simply run an online store. Well, handling an online store is not simple. The main thing you need to consider is site speed. perfmatters got some awesome features for your online store.
CDN Integration
Serving static files from a CDN (Content Delivery Network) will make your website faster than usual. There are so many CDN providers are available like Cloudflare, MaxCDN, Sucuri, KeyCDN, etc…
In the perfmatters settings, you will get a section for integrating CDN with your blog.
All you need to do is, enable the CDN rewriting, enter the CDN URL, the directories and the file exclusions. Save the settings and you are good to go.
Google Analytics Optimization
Most of us are using Google Analytics for tracking website visitors and performance. Normally, we will use a dedicated Google Analytics plugin like MonsterInsights. Or will edit the header.php file.
In the plugin, you will get the analytics settings.
You can paste your tracking code in these settings and track your website visitors. Also, from these settings, you can get so many awesome features.
Extra Features
We are calling so many external resources from our blog. Like font awesome, Google Analytics, Google Fonts, Typekit fonts, etc… Well, this can make our website slow.
By adding those external domains to the DNS prefetching section, you can make your website faster by calling those external links faster.
Another setting is also available called clean uninstall. This will wipe all the perfmatters data stored in your database when you deactivate and delete the plugin from your blog.
Pricing
perfmatters have 3 premium plans.
Personal – $24.95 a year – 1 Website.
Business – $54.95 a year – 3 Websites.
Unlimited – $124.95 a year – Unlimited Websites.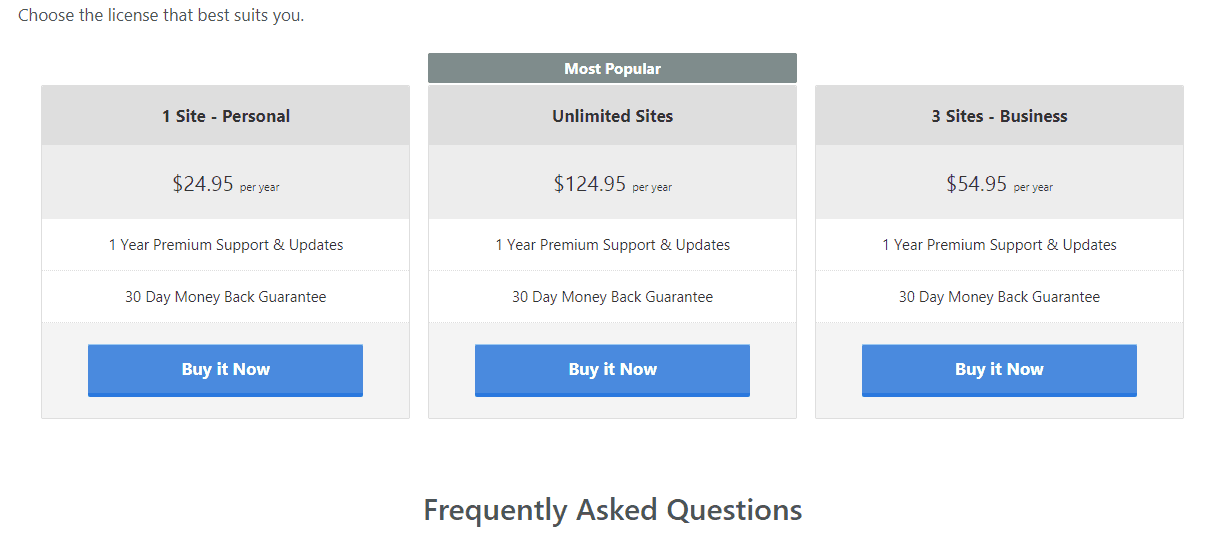 So if you are a blogger and handling only 1 website, the personal plan is the best choice for you. On the other hand, if you represent a web development agency that develops WordPress websites for clients, we recommend you sign up for the unlimited license option.
Money-Back Guarantee?
Most of us will check this. Thankfully, perfmatters will give you 30-days money-back guarantee. So once you purchased the premium plan and not happy with the plugin, you will get a complete refund from the team. In most cases, you won't go for the money-back thing.
Support and Documentation
Have a pre-sale question or got a technical issue? perfmatters got you covered. Once you raised a ticket, they will get back to you within 1 business day.
Talking about documentation, they have a wide range of tutorial posts!
The team got categorized it as:
General.
Updates.
Installation.
Pre-Sales.
Troubleshooting.
etc…
You can find almost everything about the plugin there. If you still need help with something, simply contact the support team. They'd be happy to help you!
Get Started With perfmatters
You can check out the plugin and purchase it from below.
We hope you found this perfmatters review helpful and enjoyed the read. If you did, please consider sharing this post with your friends and fellow bloggers on social media.
perfmatters Plugin Review
Product Name: perfmatters
Product Description: Speed optimization. Most folks will consider using a CDN and a caching plugin for speed optimization. Well, on top of that, try the perfmatters plugin. It will help you!
Offer price: 24.95
Currency: USD
Availability: InStock
Features

Performance

Support

Ease of Use

Pricing
Summary
Want to improve your WordPress blog speed by 10%? Here's the plugin you need to try right now. Using the perfmatters, you can do it. Read the complete perfmatters review from here.