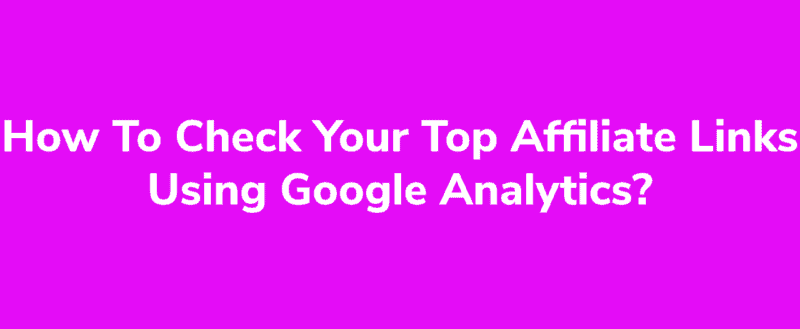 Affiliate marketing is one of the popular methods available for monetizing a website. And you could find thousands of affiliate programs on the internet which will pay you a good amount of commission for sales. Anyway, while you run a WordPress blog and promoting affiliate products, you might want to track your link clicks.
By using Google Analytics, you will be able to see the pageviews you got on those affiliate articles. However, we have got something special for you. In this tutorial, we are going to show you how you can check your top-performing affiliate links using MonsterInsights WordPress plugin.
MonsterInsights
MonsterInsights is a freemium WordPress plugin for bringing the Google Analytics dashboard to WordPress. The MonsterInsights Lite version is available on the WordPress plugins repository. In our blog, we were using the free version and later upgraded. As you can see in the below screenshot, the lite version is used on more than 2 million active installations.
But, most features are not available in the free version. So, we highly recommend the premium version if you are looking for more cutting-edge features. Plus, for checking the top-performing affiliate links, you might want to get the premium version plugin.
Now, let's take a look at the pricing of MonsterInsights premium.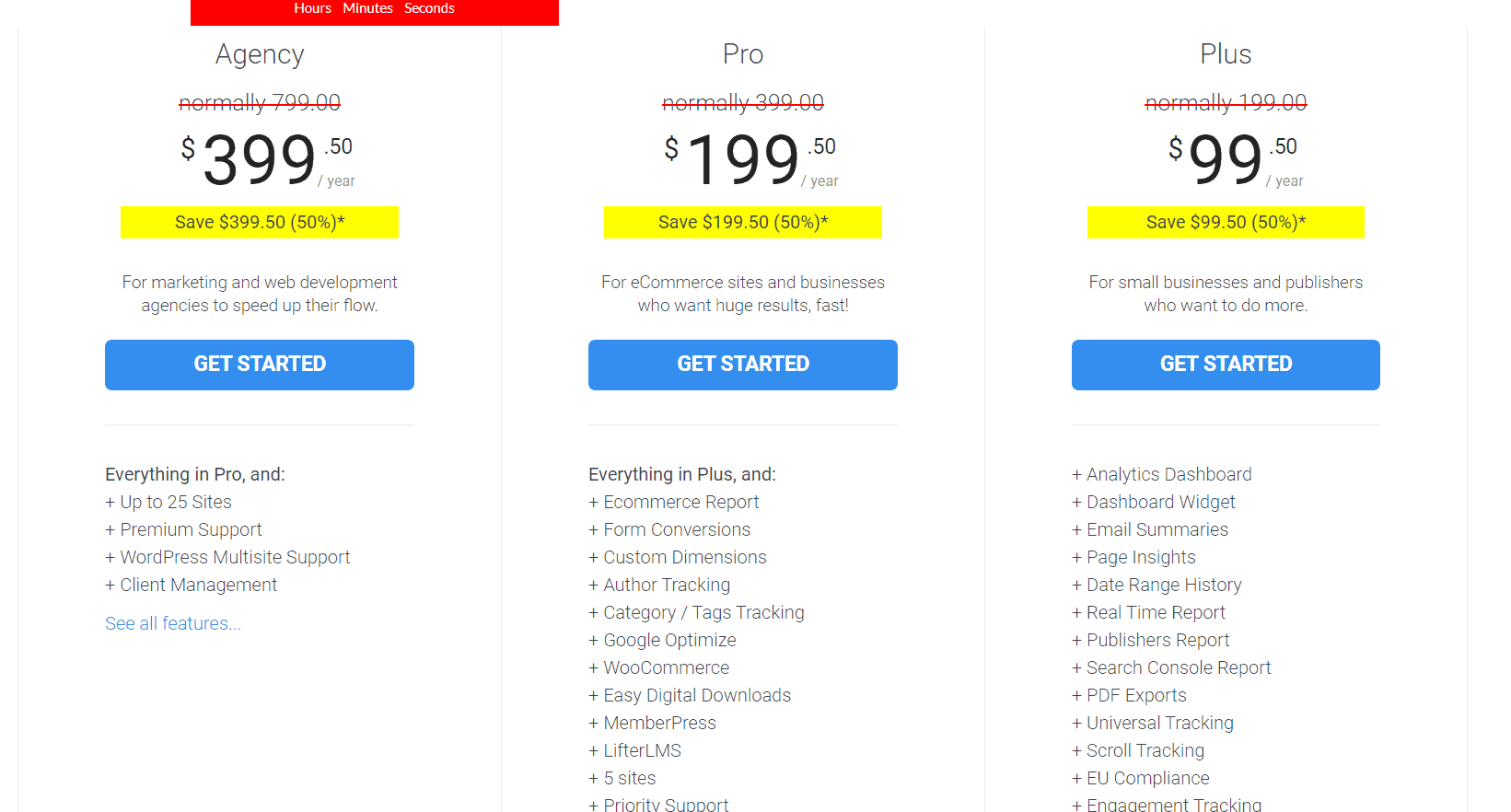 Plus – $99.50/ yr.
Pro – $199.50/ yr.
Agency – $399.50/ yr.
All these plans come with the affiliate link tracking feature. You need to choose a plan according to your use. The Plus plan got all the basic tracking features. Pro and Agency come with more advanced and unique tracking features.
How To See The Top-Performing Affiliate Links?
As we mentioned earlier, you might want to get your hands on the premium version of MonsterInsights. So, first of all, go to MonsterInsights.com. You can purchase the Plus/ Pro/ Agency plan from there. That's totally according to your use. Once you have purchased the premium plugin, log in to your MonsterInsights account.
From there, you can download the plugin files and retrieve the license key. After downloading the plugin, you will need to install it on your blog. Activate the plugin with your valid license key.
After activating the license key, you will get access to their add-ons, support, and plugin updates. Anyway, let's see how we can track the top-performing affiliate links accurately.
You will need to authenticate the plugin with your Google Analytics property. This can be done by pasting the tracking code to the plugins' settings or letting the plugin to access your property.
Under the plugin's settings, you can see the publisher settings. There, you will need to go to the affiliate link tracking section.
Since we use a link management plugin for WordPress, we have already configured a custom prefix for our affiliate links. So what we need to do is, add the affiliate link prefix as the link path and label it as affiliate.
If you are wondering how to find the prefix, check out your affiliate plugin's settings. In our blogs, we are using the ThirstyAffiliates WordPress plugin.
So under the Link Appearance, you could see the prefix.
If you are using multiple affiliate plugins for link management, you might want to enter all those prefixes to your plugins' settings. Once you have entered those data, save the plugins' settings.
And under the publisher's report, you could see top-performing affiliate links!
Pretty cool, right?
This means the articles you have published with these affiliate links are performing well in search engines. However, you can always try to find poorly performing ones, improving the content.
If you wish, you can also see the same reports on your Google Analytics account. All you need to do is, log in to your Google Analytics property, go to the events section and top events.
There, you will see the affiliate event reports.
Click on the outbound-affiliate event to see more detailed reports.
Get Started With MonsterInsights
You can get the premium version plugin from below.
Get Started With MonsterInsights
So this is how you can track your top-performing affiliate links in WordPress. We hope you have found this article helpful and enjoyed the read. If you did, please consider sharing this article with your friends and fellow bloggers on social media.