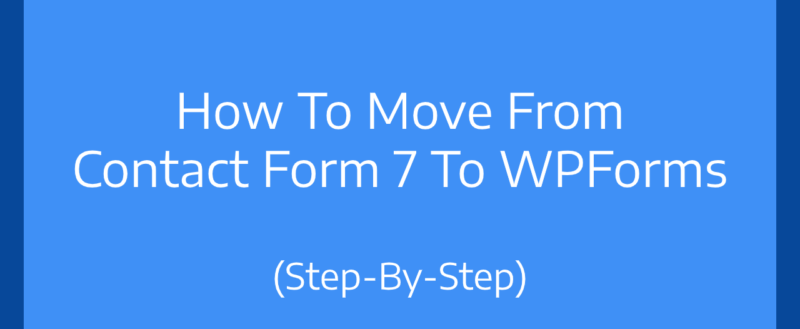 If you check the WordPress plugins repository for WordPress contact form plugins, you will see so many options there. Plus, there are several premium options available in third-party stores. Well, one of the popular ones in the market is Contact Form 7. If you have already created several forms using it and thinking about moving to WPForms, this post is for you.
In this article, we are going to show you how you can move from Contact Form 7 to WPForms without getting any errors.
Contact Form 7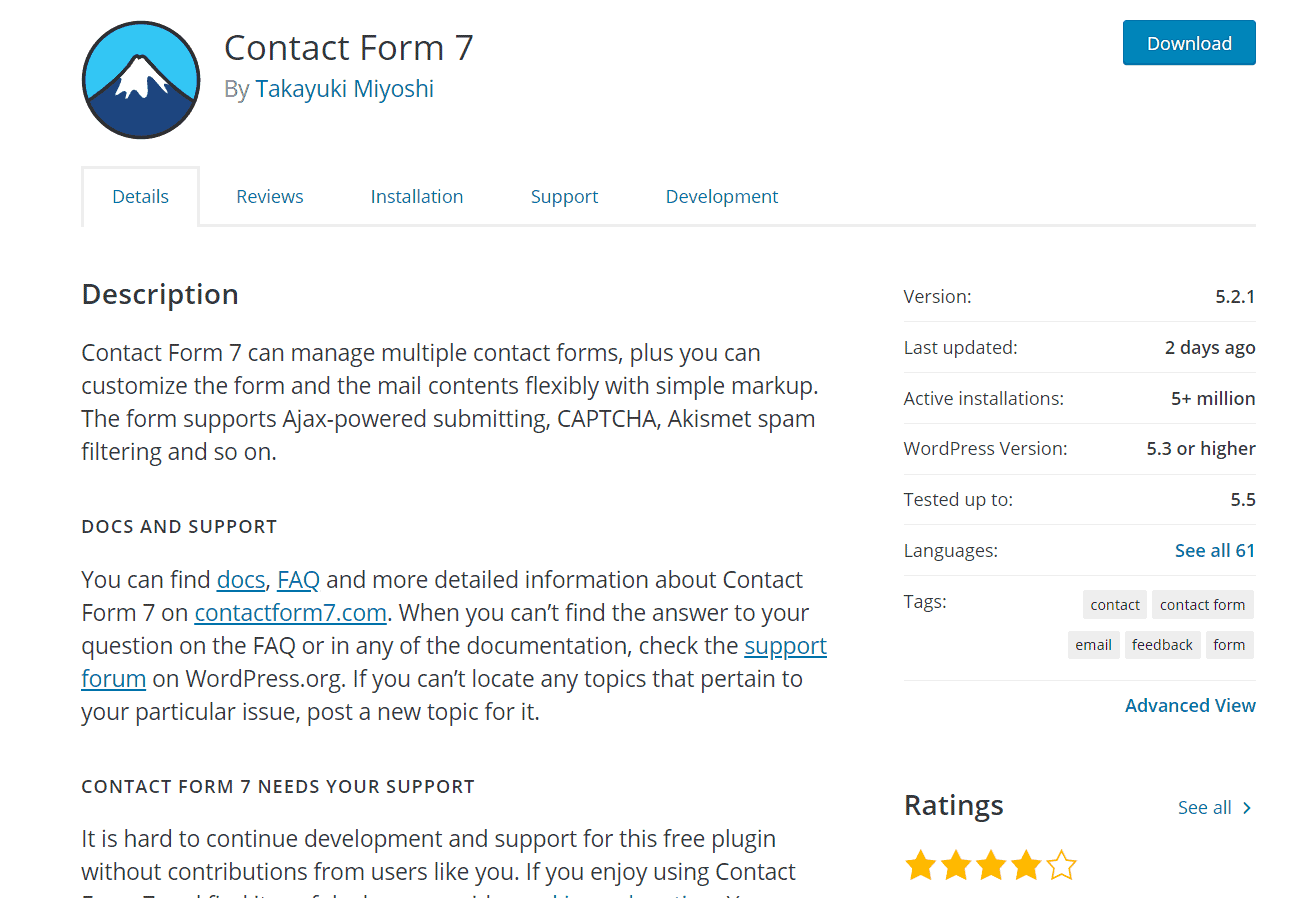 Contact Form 7 is a free WordPress plugin.  More than 5 million WordPress blogs are using this plugin. Contact Form is one of the popular form builder plugins in the market. The thing is, it doesn't offer a drag and drop style form building experience. Compared to the other popular form plugins in the market, this one is offering outdated editor.
WPForms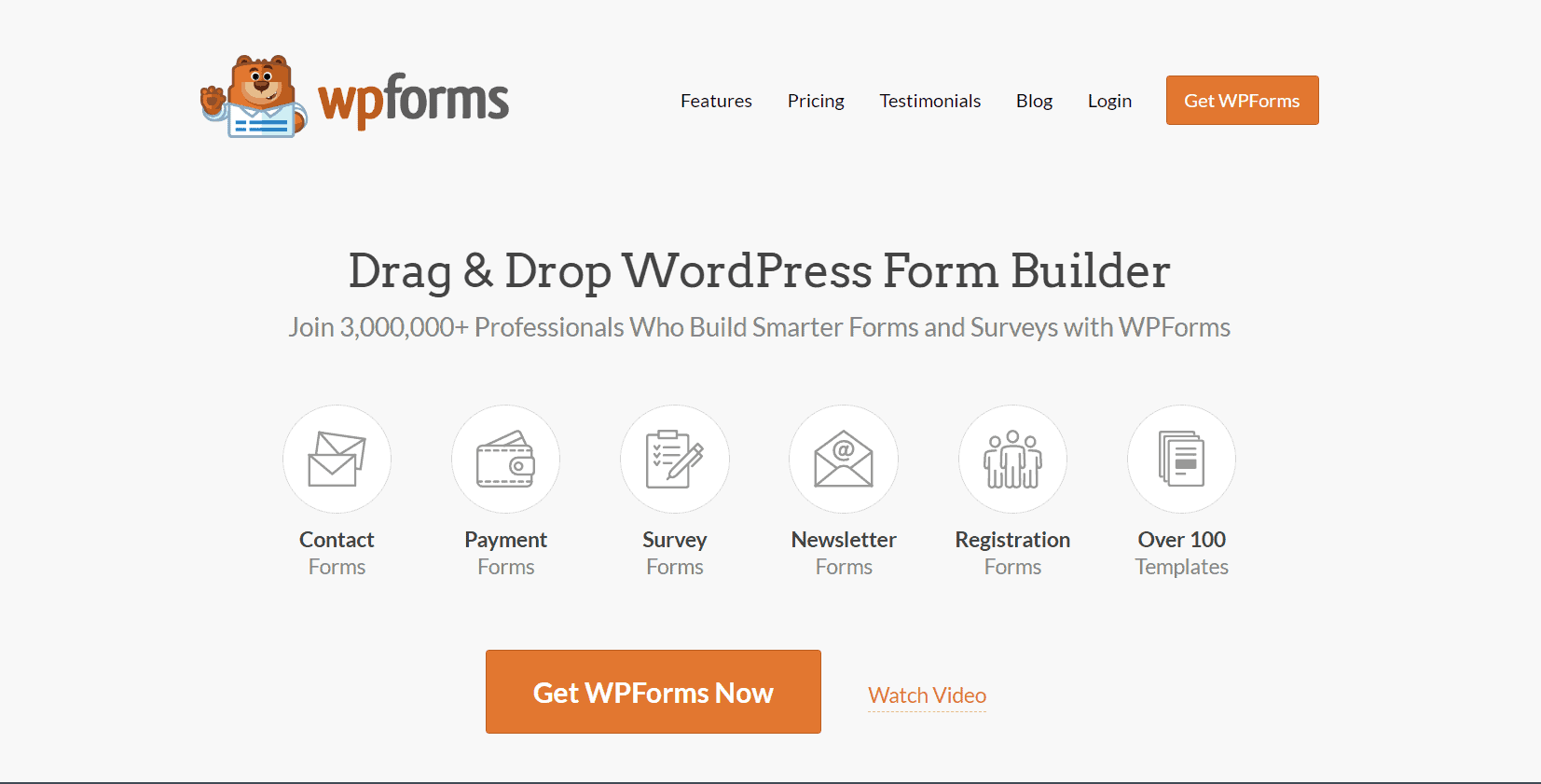 WPForms is a freemium WordPress form builder plugin. The free version plugin (WPForms Lite) is available on the WordPress plugins repository.
If you check it, you could see that 3 million + WordPress blogs are using this plugin for creating forms! And with the WPForms Lite version, you can only create necessary contact forms and newsletter sign up forms.
On the other hand, if you have access to their premium version, you will get features like PayPal integration, Stripe integration, file uploads, etc.
The forms will help you with integrating popular email marketing services, payment gateways, etc.
While you run a business website on WordPress or an online shop, you probably might want to consider using the premium version plugin. We do have a WPForms review on our blog. If you need to learn more about the plugin, feel free to check it. There, we will be sharing the plugin's features, pricing, and everything you need to know before purchasing it.
NOTE: For migration, you don't need to be on a premium plan. Even the free version WPForms supports importing from Contact Form 7 plugin!
How To Move From Contact Form 7 To WPForms?
Make sure that the Contact Form 7 and WPForms plugins are activated in your blog. By visiting the Contact Form 7 plugin settings, you can see all the available forms. In our case, we have created several demo contact forms.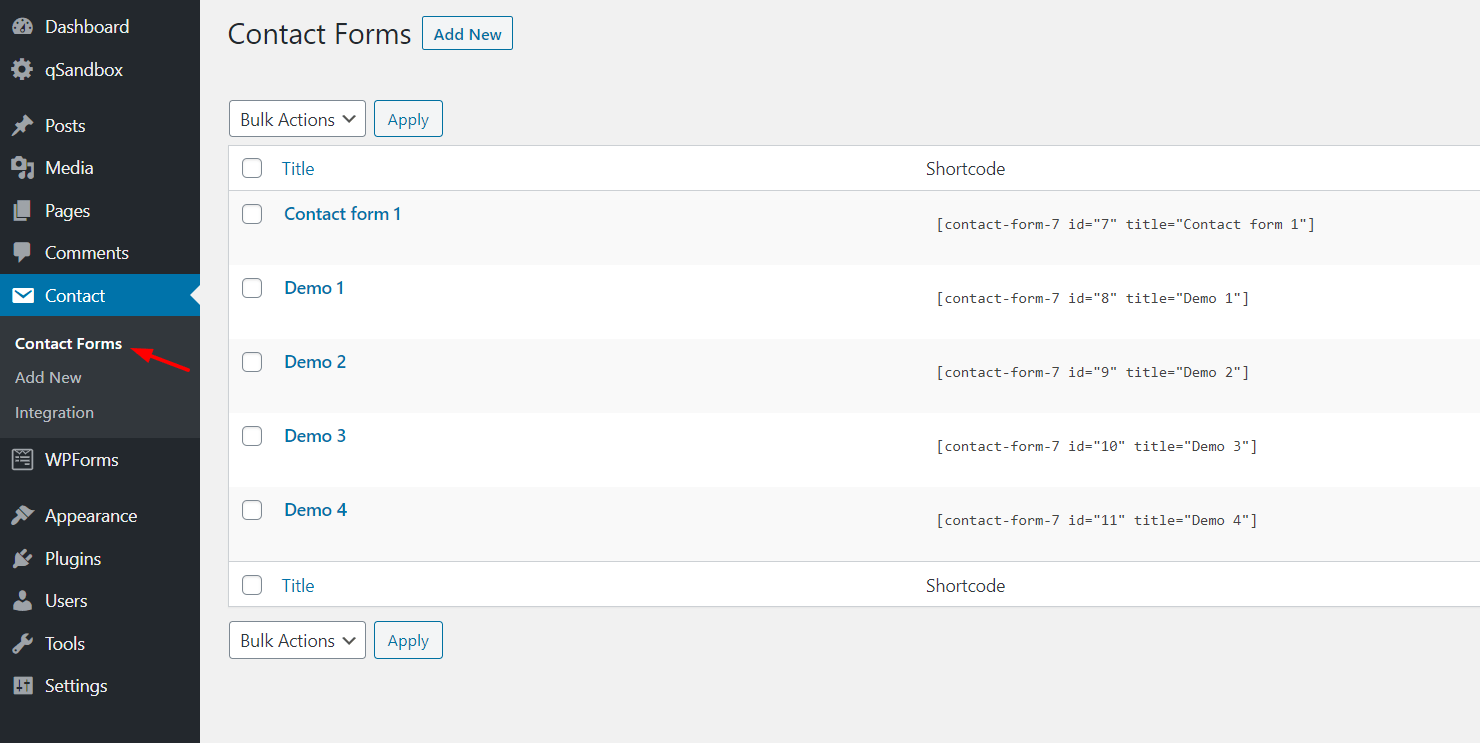 And once you have checked the Tools section under WPForms plugins settings, you could see the Import option.
From the dropdown, you can choose the plugin you will need to fetch contact forms.
Currently, WPForms supports importing from
Contact Form 7.
Pirate Forms.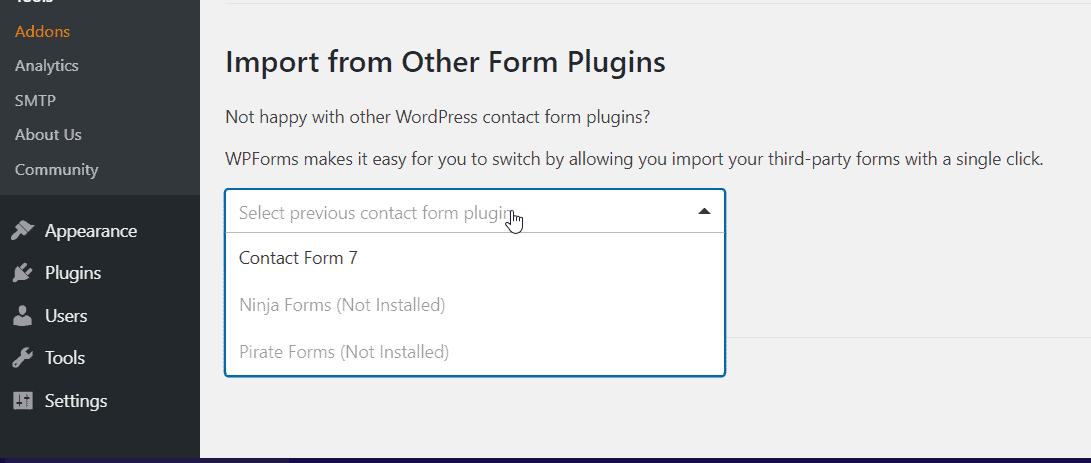 Since we are importing forms from Contact Form 7, choose it from the dropdown. Then select the import option.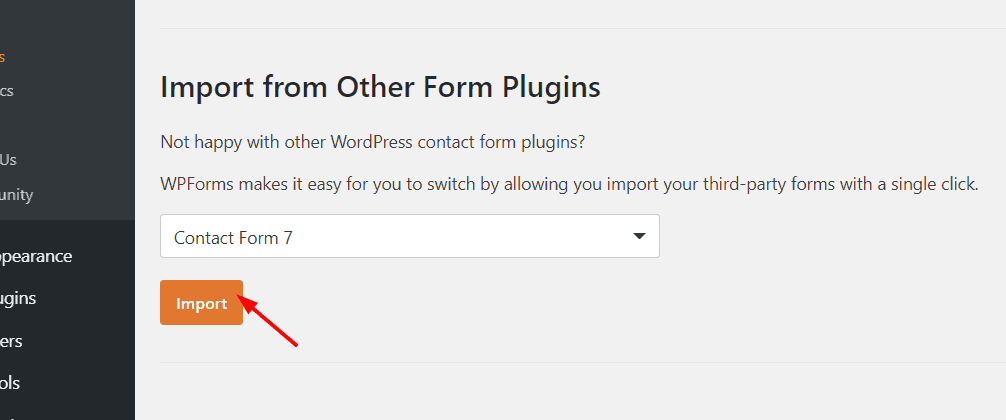 On the next page, the plugin will list all the available forms.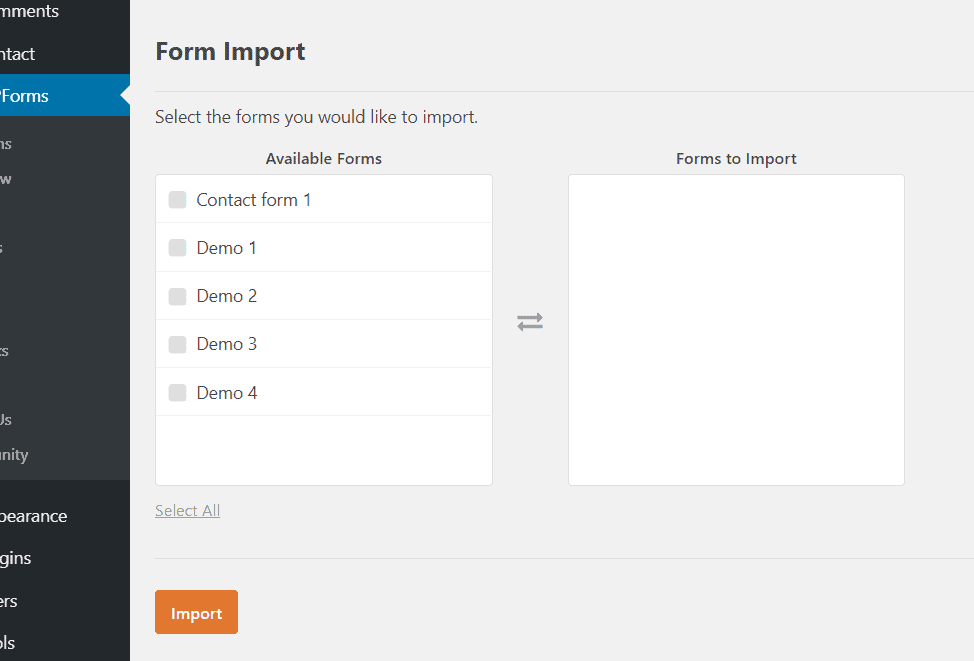 From there, you can choose the forms you need to import to WPForms. In our case, we are going to import all the forms.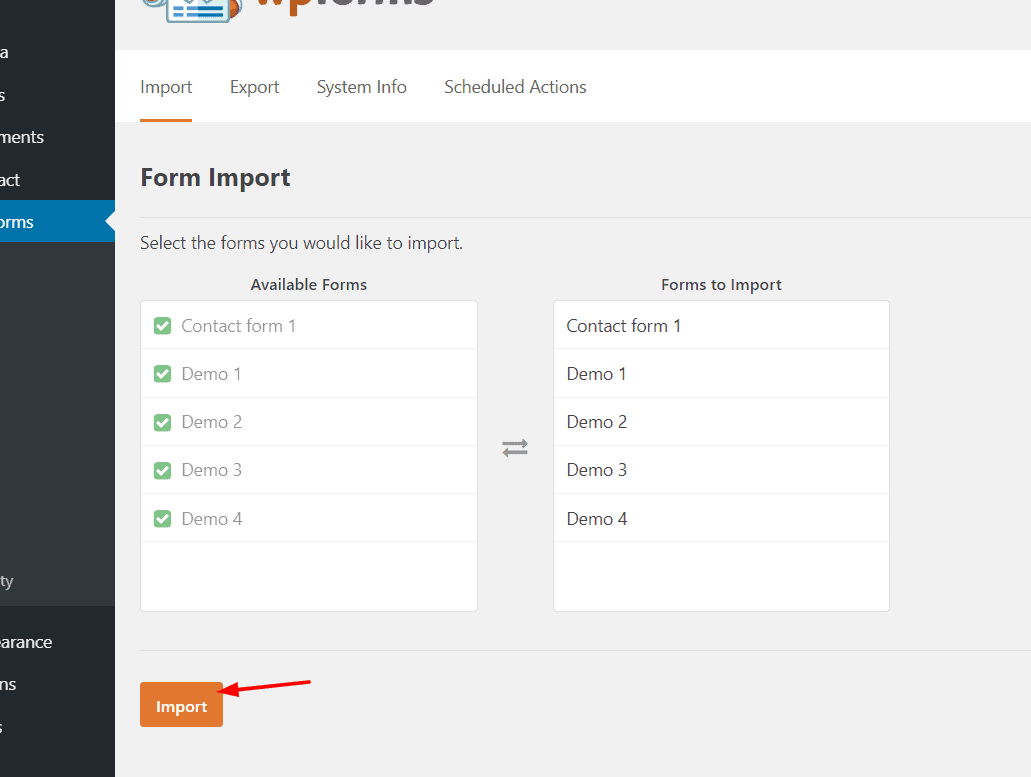 Within seconds, the forms will be imported to WPForms!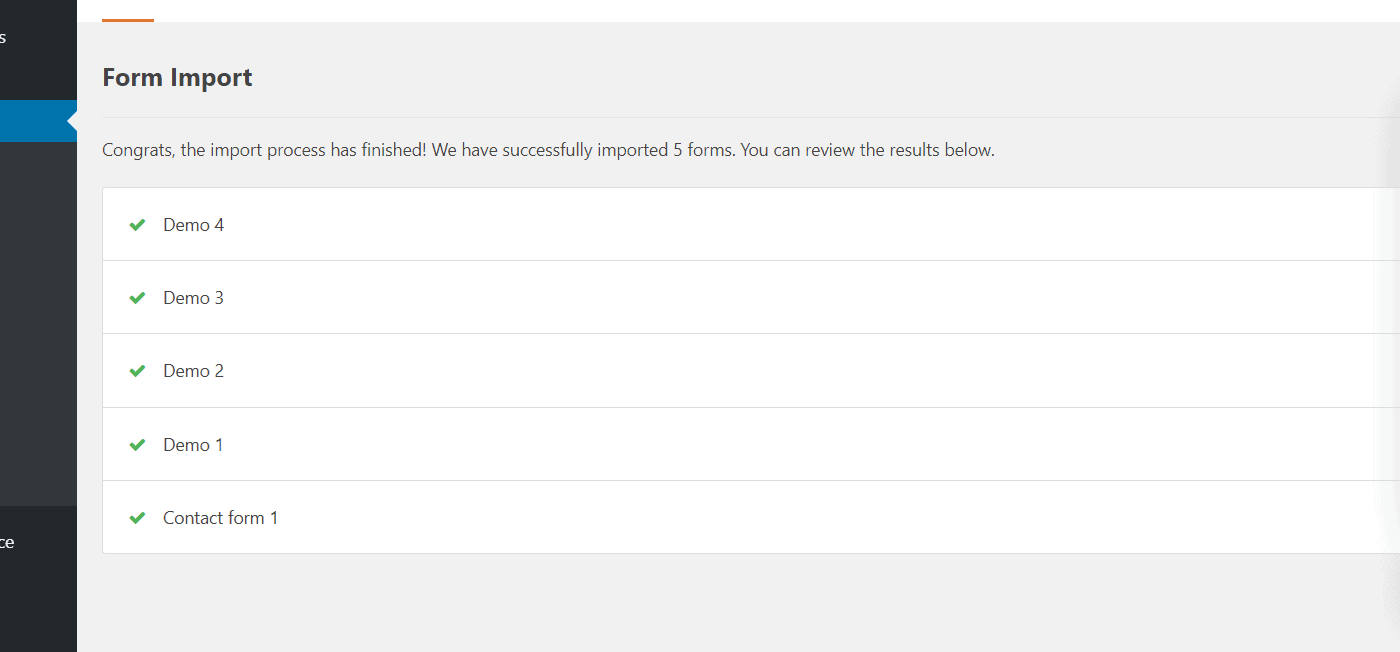 If you have checked the WPForms settings, you could verify it.
And if you tried opening that form in the editor, you could see the specific fields which you hand in the contact form 7 plugin.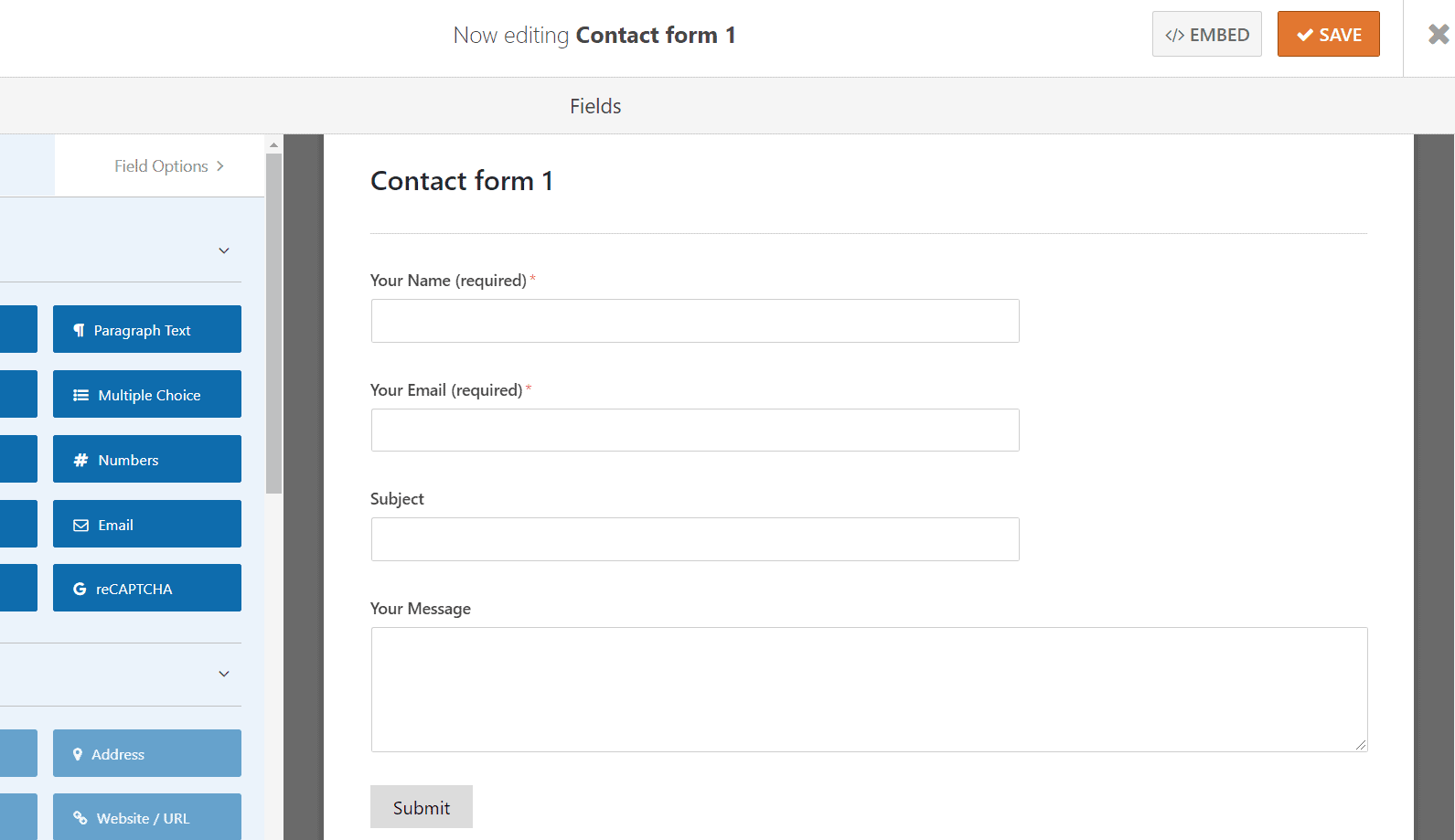 WPForms will import every field to it.
Embedding the forms are pretty simple. Since the WPForms plugin is compatible with the Gutenberg editor, you can easily use the WPForms block for embedding a form.
On the other hand, if you are not using the Gutenberg editor but the classic editor, use the shortcode method.
Your form will be visible in the frontend.
Simple, isn't it?
Get Started With WPForms
You can purchase the premium version of WPForms from below.
We hope you have found this article helpful and enjoyed the read. If you did, please consider sharing this article with your friends and fellow bloggers on social media. If you need to learn more about WPForms, check out our WPForms review.